Goodreads | Amazon | Book Depository
Title: Burning roses
Author: SL Huang
Publisher: Tor.com
Publication date: September 29, 2020
Genre: Fantasy, retelling, LGBTQ+
A intriguing fairytale mashup starring red riding hood with a rifle and Hou Yi as a woman
At a glance: When Rosa (aka Red Riding Hood) and Hou Yi the Archer join forces to stop the deadly sunbirds from ravaging the countryside, their quest will take the two women, now blessed and burdened with the hindsight of middle age, into a reckoning of sacrifices made and mistakes mourned, of choices and family and the quest for immortality.
✂️ Retelling
🛸 Sci-Fi/Fantasy
📘 Standalone
🌏 East Asian Rep
Read this if… you love retellings, if you're excited about various fairytales and folklore woven into one story, if you're looking for a beautiful novella.
Book Review
Magical, multicultural, interwoven, creative, fairytale mashup
Burning Roses
was about… every retelling you could possibly ask for. Mostly, Hou Yi as a woman and Little Red Riding Hood with a rifle. Throw in a little Puss in Boots, Goldilocks, Beauty, and the Beast, and honestly, I'm not sure if that is all. Anyway, as a novella, I'm sure it is clear that a lot was going on here.
I enjoyed this book, because I loved the intermingling of stories from multiple cultures, and adding more representation to it. It was a short piece filled with action, so it was quite easy to read and enjoy. However, because there was so much going on, I think that it overshadowed what Huang was trying to do here. I think the real downfall of this story was that there just wasn't enough time to draw out everything that SL Huang wanted to include. I thought all the aspects were wonderful, but I wish I had more. Especially since they are all such well-known tales that at some moments it felt a little drawn out.
Each retelling piece happened so fast, that it just felt like I was rereading some children's books more than a modern retelling. I think for the length there wasn't enough time to add in quite as many fairytales as there are. Perhaps if there was more space to flesh out all of these stories, it wouldn't have felt so simplistic in the retellings, and it could have been more creative. Anyway, I enjoyed it, but I definitely want more before I can feel completely satisfied with it.
Summing it all up

Burning Roses
was fun, and wove together many different fairytales from multiple different cultures while adding more diverse representation, which was super cool! I liked the overarching story and how the characters told stories within the story. But I couldn't help feeling like it needed to be fleshed out more.
Advertisement
Looking for free shipping worldwide?
About the Author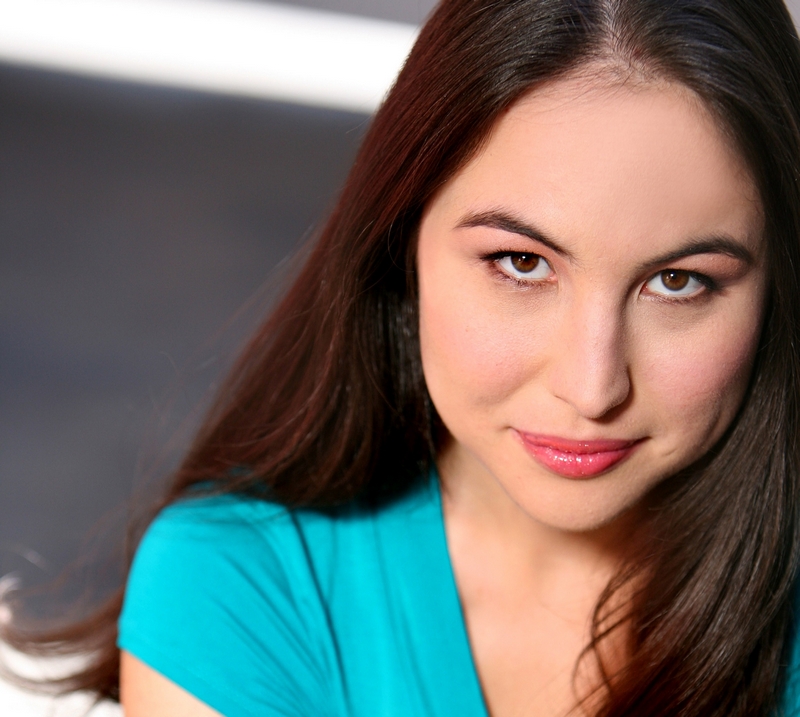 SL Huang is a Hugo-winning and Amazon-bestselling author who justifies an MIT degree by using it to write eccentric mathematical superhero fiction. Huang is the author of the Cas Russell novels from Tor Books, including Zero Sum Game, Null Set, and Critical Point, as well as the new fantasy Burning Roses. In short fiction, Huang's stories have appeared in Analog, F&SF, Nature, and more, including numerous best-of anthologies. Huang is also a Hollywood stunt performer and firearms expert, with credits including "Battlestar Galactica" and "Top Shot." Find SL Huang online at www.slhuang.com or on Twitter as @sl_huang.
---
Goodreads | Amazon | Book Depository
---
Want More Diverse Book Recommendations?
Check out the rest of my blog! I'm dedicated to sharing books with you that include diversity, so feel comfortable that any books on Bookish Brews will include some diversity.
If you liked this review or thought you might like this book, check out some of my other reviews other retellings of fairytales or folklore:
---
A queer Asian retelling mash up!? Wow!

Tweet